The bathroom is where you start your day and probably end your day. Your bathroom may be your favorite room with the best flushing toilet and best shower head, and no matter the efforts you put in to make it look elegant, it can still be a dangerous place if you are not careful enough.
Since the bathroom is a place that is used on a daily basis in the house, you need to take into considerations necessary safety measure to make it is safe for use without any accidents.  Bathroom safety becomes even more important especially if there are kids and elders in the house.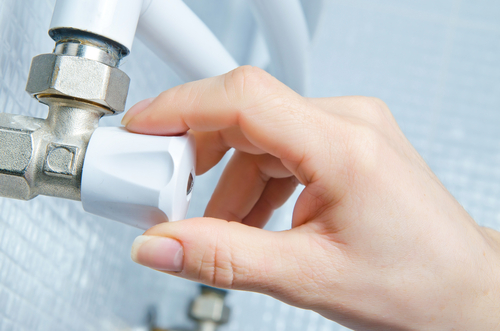 Unknown too many people there are lots of hidden dangers lurking in the bathroom. That's why so many people slip or fall in their bathroom yearly, lead to injuries and even death in more serious cases. The major reason for this is that most of the surfaces can be slippery when wet, such as metal, cold tile, and porcelain. The steam from hot water can sometimes cause light-headedness, which can be dangerous for anyone with lower blood-pressure who may be at risk of fainting.
To keep your bathroom safe from hazards and accidents, read the tips below:
Use a non-slip surface on the bathroom floor
Tripping and falls are the most common accidents that happen in the bathroom. To prevent this, you need to get some slip resistant mats that have non-skid bottom, so mats with rubber backing on the floor are preferable. And for the shower, get a mat that has suction cup backing. Tiles without glossy finish are better as they will not be slippery when wet. 
 Install grab bars next to the toilet, shower, and bathtub
Installing grab bars in or around the bathtub, toilet and shower area could save lives. This gives you something to hold on to when you slip or you lose your balance. This is even more important if you have elders staying with you in the house.
Make sure the bathroom floor is always dry
Try to avoid water accumulation on the floor. Always mop it every after use as water splits may cause slips and falls or even electrocution.
Install ground-fault electrical outlets
You need to install ground-fault electrical outlets to prevent electrocution.
Place all electrical appliances away from water
Try to avoid electrocution by putting your curling iron, Clippers and hair dryer away from the water because water is an electric conductor. You can allocate a shelf or cabinet to keep these things and make sure it is far away from the water.
Make sure everything is attached securely. 
All towel racks, toilet paper holders, vanities, mirrors, medicine cabinets, grab bars and other fittings should be installed firmly and securely. They should not be loosely fixed.
Install a walk-in tub. 
If you have elders staying with you, you may need to install a walk-in tub, just for their safety.
Keep medications out of reach
Most bathrooms have medicine cabinets in them, so if you have kids around, you need to keep your medicine out of the reach of children because sometimes they are very curious and would grab those medicines without you being aware.  You can always lock your cabinets
Have a well-lighted bathroom
Accidents do occur in the dark. Make sure your bathroom is well-lighted from the entrance to the inside to avoid accidents.